About this page
This page explains the communication function.
Functions of the Communication Tool
The Creator of an Experiment and the Optimizer who suggests Variations for this should be able to communicate with each other. The Communication Tool makes this possible, while both can look at the design Variation at the same time.
Use this feature to ask more details about an Experiment or to request small revisions of a suggested Variation.

How to use the Communications Tool
On the Variations-tab, select the Variation to discuss to view its details. Select the comments-tab on the right side.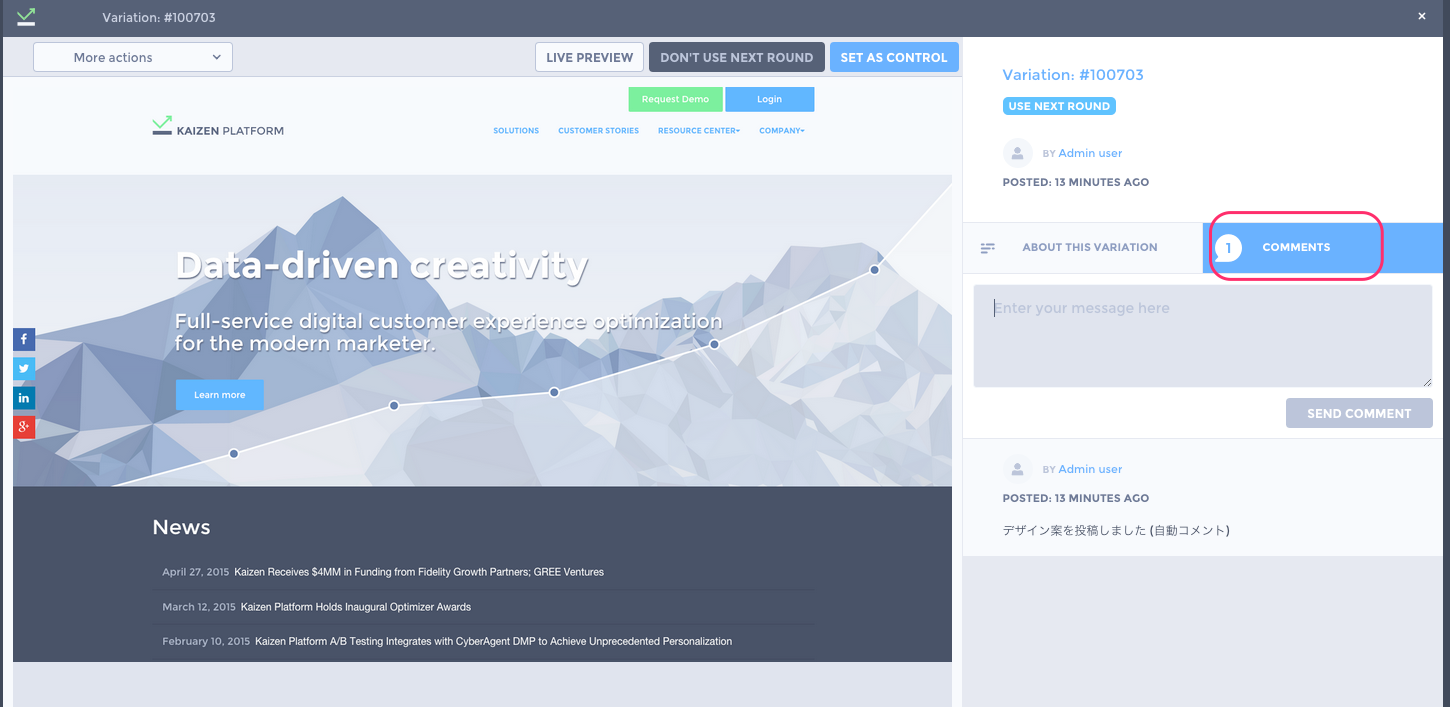 Enter your message and click send comment.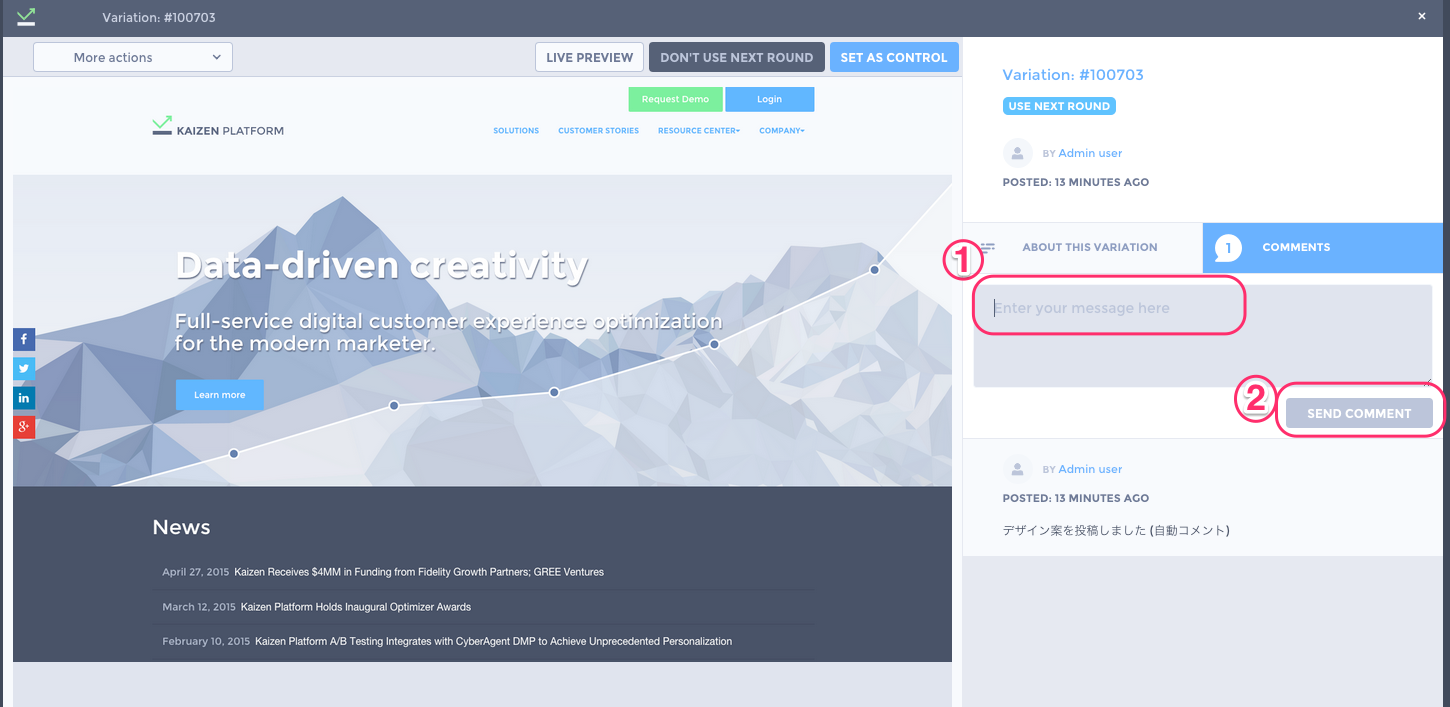 Restrictions of the Tool
Participation in a discussion is possible for:
The Creator of the Experiment (in Organizations these are the Owners and Administrators)
The Optimizer who posted the Variation
Our Customer Support
Making comments is possible as long as a Variation has not yet been included in a round. Once in a round, only viewing the comments is possible.
Notifications of comments
When there is a comment, a notification appears in the bottom right corner of the Variation-preview. Comments are numbered and increased communication shows an increased number.
If there is no comment, the notification does not show.