About this page
This page explains Network Experiments
Network Experiments
Kaizen Platform is building a network of Optimizers around the world. All our registered members are experts in improving User Interface.
Placing a Network Experiment on the Kaizen Platform Marketplace will prompt our Optimizers to create and post design variations for your A/B tests. Expert results without the costs of inhouse expertise.
How to create a Network Experience
After creating an Experiment or when adjusting an existing one, click Settings to get to the Basic Info-tab of the Edit Experiment-page. At Experiment type, choose Network Experiment.
To start an Experiment, select create an Experiment.
Open Settings

2.Select Basic Info and look for Experience type. Here, choose Network experiment and click save.
This is where to input your Experiment details: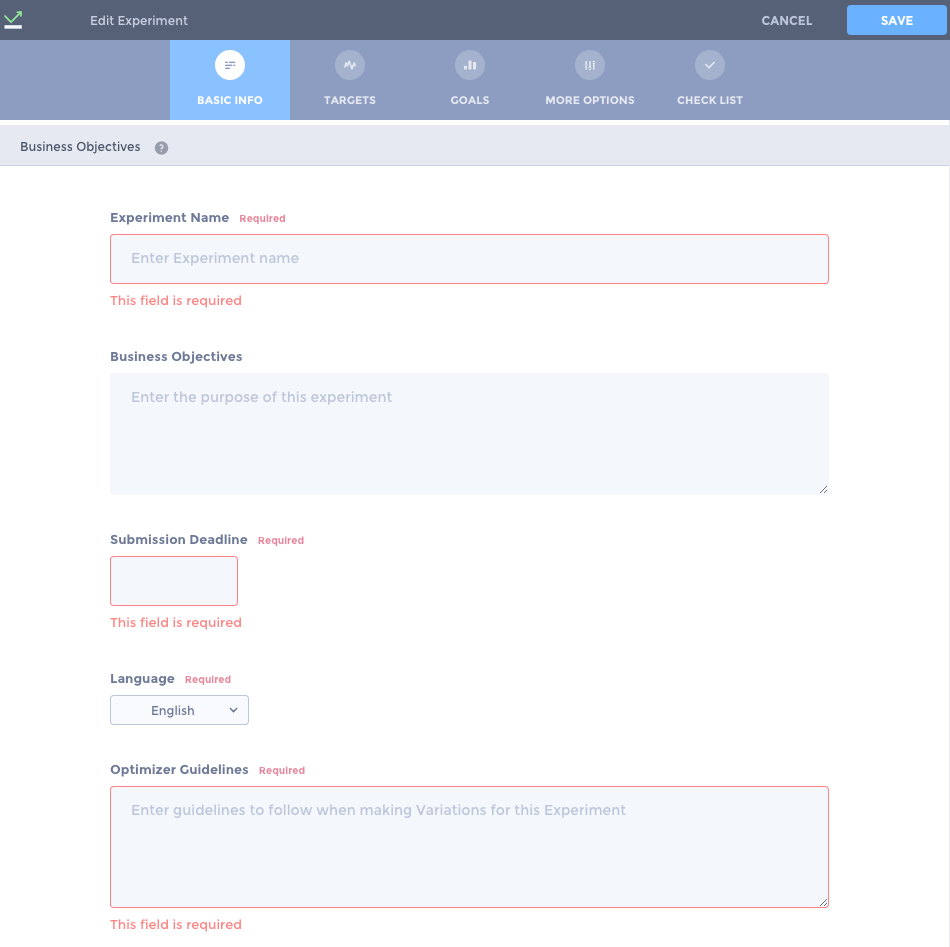 Submission deadline for Variations
is the latest date that proposals from the Optimizer Network can be submitted. Please select a date at least 5 working days before the planned start of a round. Note that selecting a date within 14 days of creating an Experiment is not possible.
Target language
lets you specify a target country or language for the Experiment.
Notes
for Optimizers is where to explain details about the expected variations.
Subjects to clarify could include:
Explain for new designs where tags are required or not wanted.
Example 1)link to conversion page <a href="http://hogehoge.com/finish">
Example 2)set Experiment page URL <a href="http://hogehoge.com">
Elements that should be/ should not be changed
Point out sections of the page that should not be re-designed.
Example 1)Logo in the Header
Example 2)Sections that are displayed dynamically, that depend on user status or actions
Color scheme, fonts, and design guidelines
Explain the key colors and fonts on the page.
Example 1)key color: #33DF0D, base color: #FFFE8D
Example 2)font: Arial
Logo and brand guidelines
Include the guidelines on brand and use of logo. Use + Add Files in Materials to upload attachments like regulations, guidelines and examples.

Target device of the Experiment
Clarify the device the page is used for. If for example the same URL is used for both a PC browser and a mobile device, explain that.
Materials
Upload design materials that will help creating Variations of your Experience. Materials can be guidelines, documents, images, fonts, logos, etc.


Input Published URL when you use Google Docs(Slides, Docs and Sheets).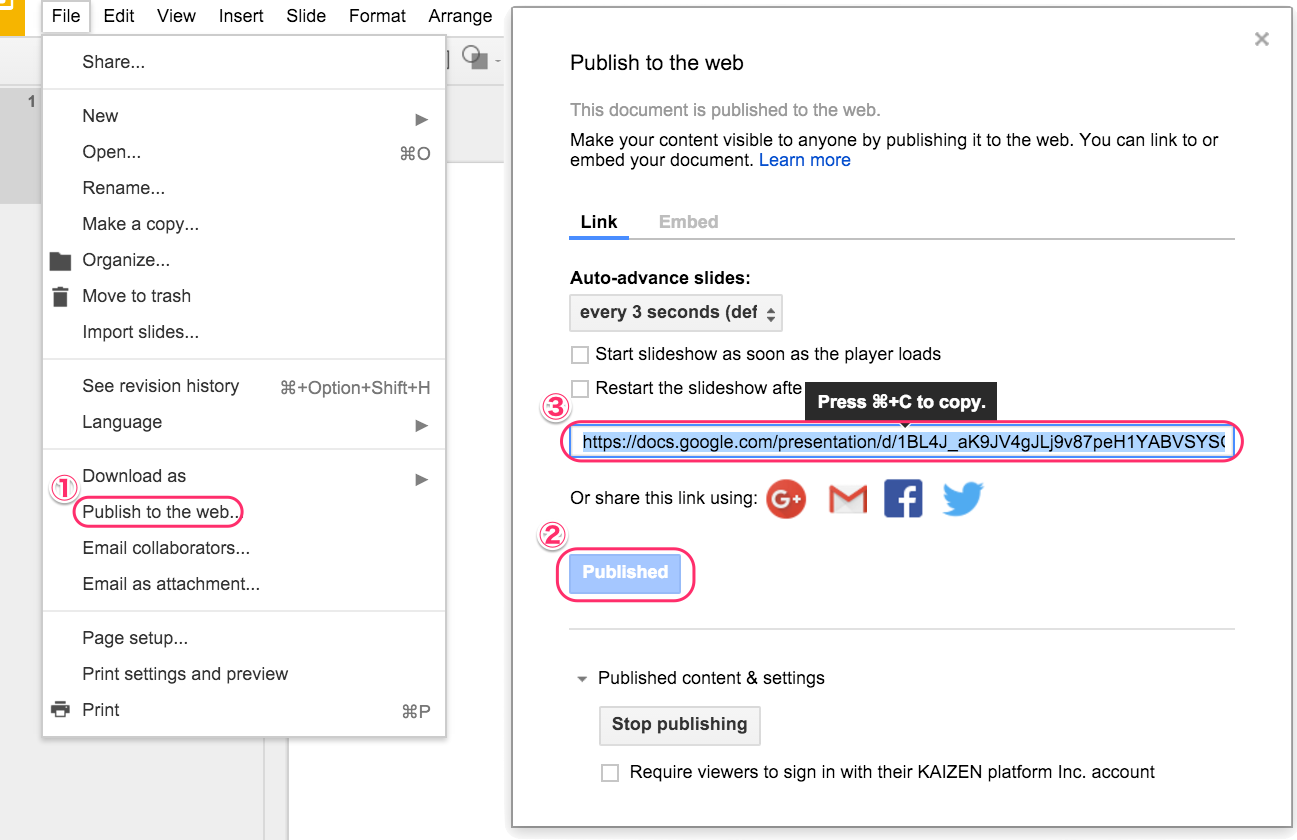 Experiment Settings
The Submission deadline and Notes are displayed in Experiment Settings. Others who are not logged in can also view this information.
Fee structure of Network Experiments
To receive design Variations from our Optimizer Network Kaizen Platform charges a fixed monthly fee. During the contract period the number of test rounds is unlimited. For details please refer to our pricing.
When is the Fee charged?
The monthly fee starts only once a round begins. While creating the Experiment and receiving input from Optimizers, there is no charge yet.
Within the 1-month period unlimited testing can be done. When tests continue after this period, another month will be charged.

| Question | Answer |
| --- | --- |
| Q. Will other users be able to view a Network Experiment? | A. The posted information and the improvement rate results are visible. However, detailed statistics such as Visit/CV/CVR remain private, and are not visible to other users. |