About this page
This page explains how to manage Members of an organization.
List of Members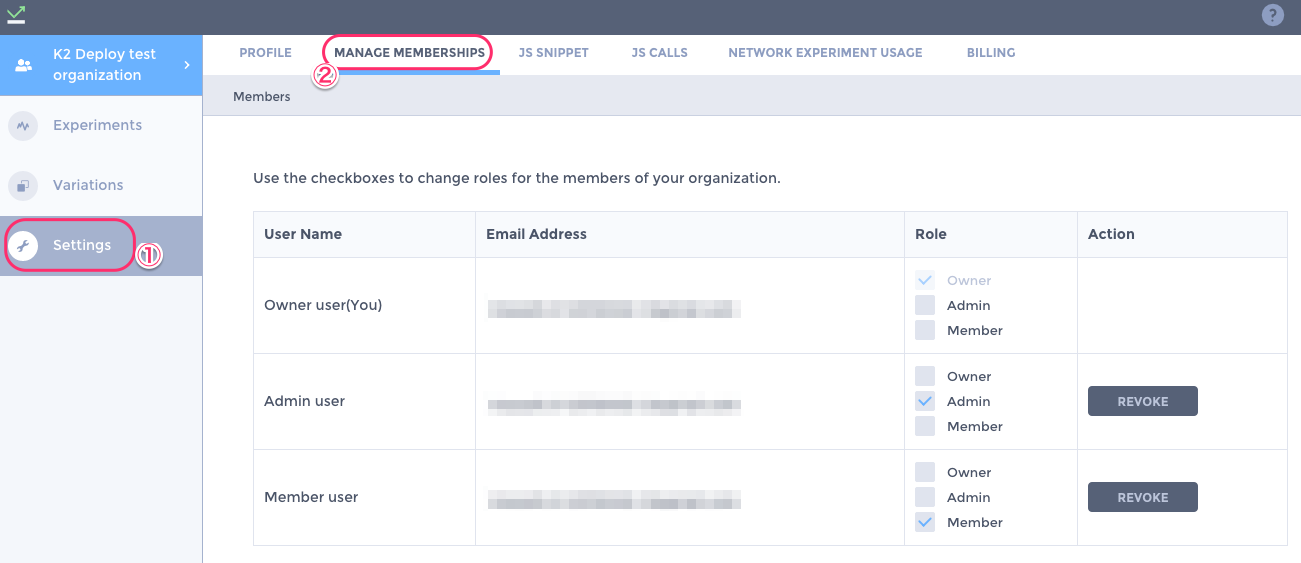 To see all Members of the organization, select Settings from the left side bar, and next the tab Manage Memberships.
Manage Memberships
Assign roles to Members
The Member list shows the roles and authority of each meber. Assign or adjust roles by checking/ unchecking the boxes. All specifics about roles and authorities is found in Membership roles and authorities in organisations.
Revoke Membership
In the last column of the Membership list is the black Revoke-button. Use this to remove members from the organization.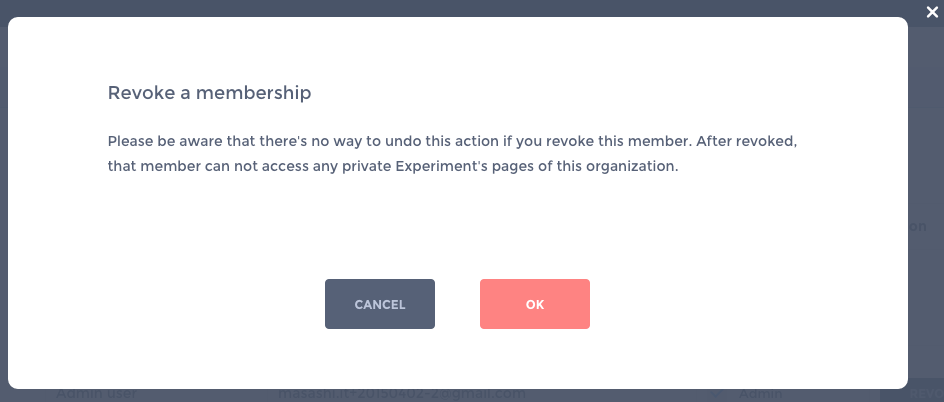 Kaizen Platform Members who do not belong to a certain organization cannot view (Private) Experiments of that organization.
Add Organization member

A confirmation email will be sent to the specified email address. Click on the link in the email to continue the user registration.