For Customers
This is where our new customers start: explanation about A/B testing and how to create an Experiment. Set up the management menu for your organization, including Organization profile and Membership Management. For more information, please refer to Tools.
For optimizers - Getting started (FOR OPTIMIZERS)
1. Set the organization menu
From the login page, follow this step to display the content of your own organization.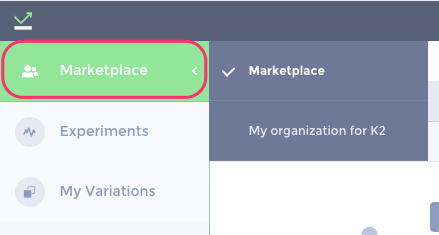 From the menu in the left side bar, select Marketplace to find your organization(s). Select the organization you want to display from the dropdown.
2. Insert your JavaScript snippet
To perform an Experiment on Kaizen Platform K2, a JavaScript snippet needs to be inserted in certain pages. Each organization gets its own snippet. Find all details in Inserting the JavaScript snippet

3. Create an Experiment (A/B test)
After selecting your organization, you are on the Experiment page.

To create or add an Experiment, click + Create Experiment on the right side of the page.
The window Create new Experiment pops up.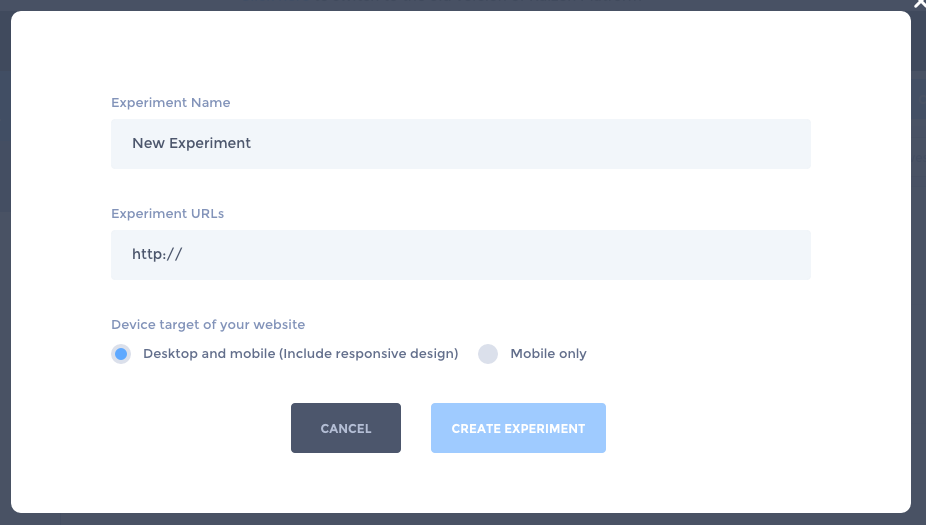 Experiment Name It is a good idea to include briefly what this Experiment is about, which improvement you are testing.
Experiment URL Here you input the URL of the page you run the Experiment on.

If there are several pages, for example when you want to include sub-goals in your Experiment, you can add these URLs in Experiment Settings.

Device target of your website If your Experiment targets Mobile only you should select this. Otherwise, keep Desktop and mobile (Include responsive design) ticked.
4. Set your Experiment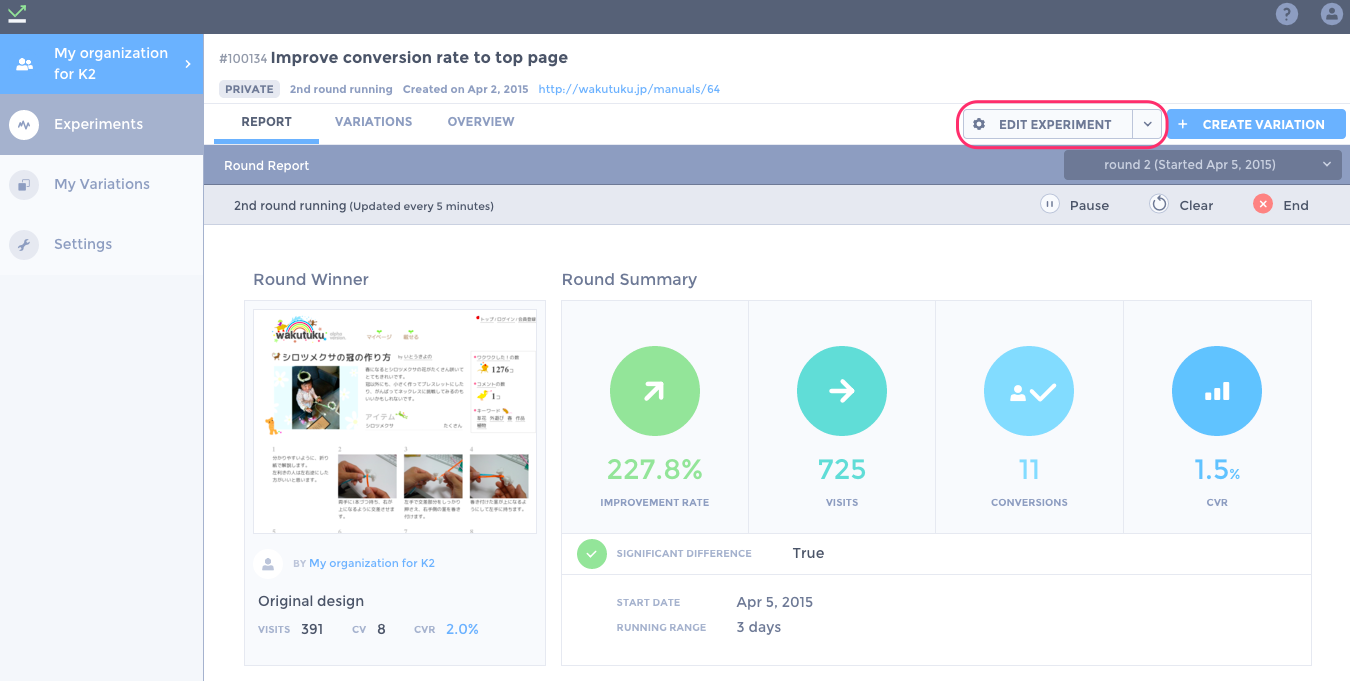 Now you have created your new Experiment, click Edit Experiment to input your goal and additional settings.