About this page
This page explains how to manage the usage period of Network Experiments.
Display the Network Experiment usage
Select an Experiment and click the Overview-tab to see how many days of of Network Experiment usage are left.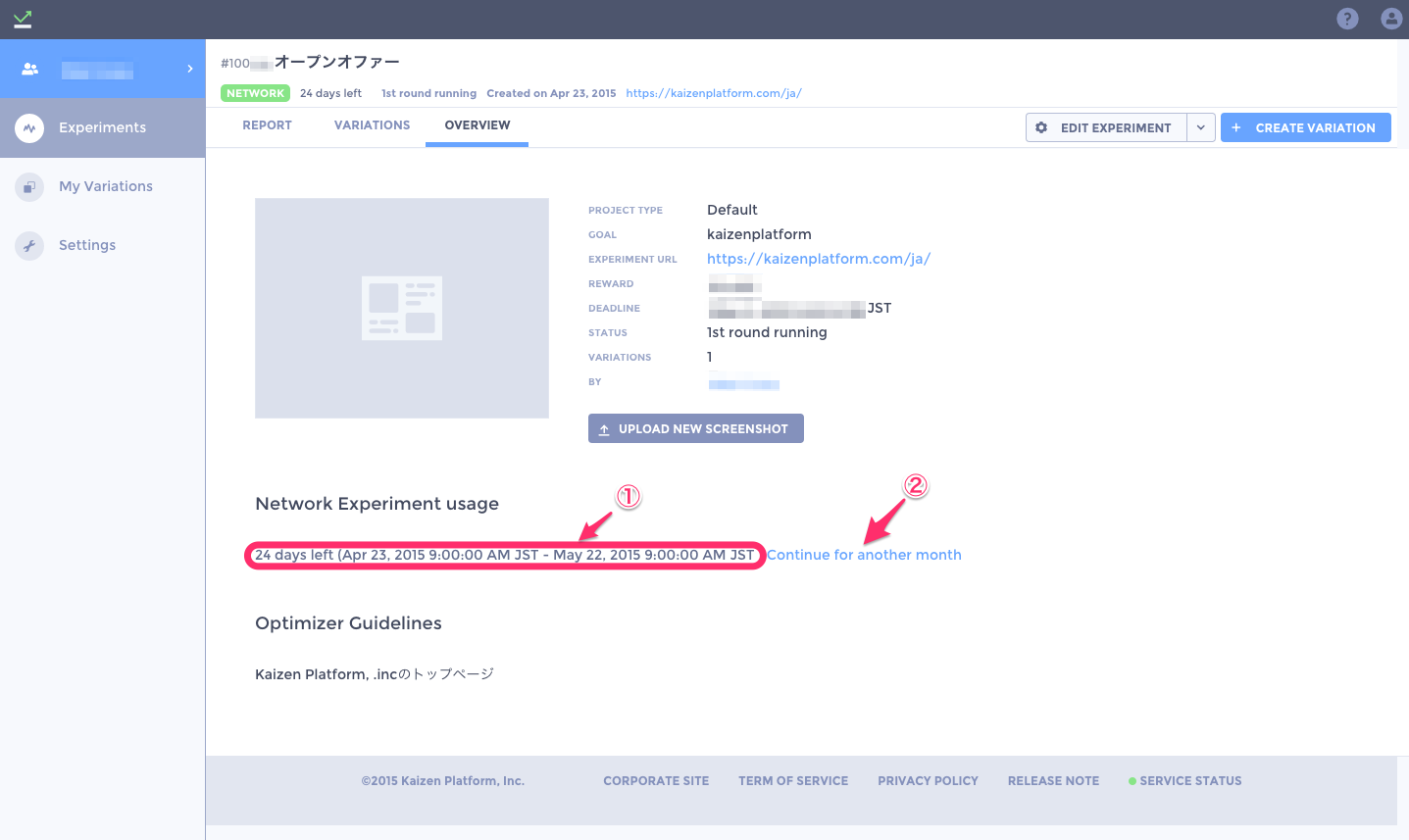 1. shows the usage period

2. links to add another month to the usage period
The "Continue another month" and "Cancel this Experiment" links are only visible to Owners and Administrators of an organisation.
Read more about Experiment usage in Network Experiments.
Continue for another month
The Network Experiment Usage-tab is to manage the testing period.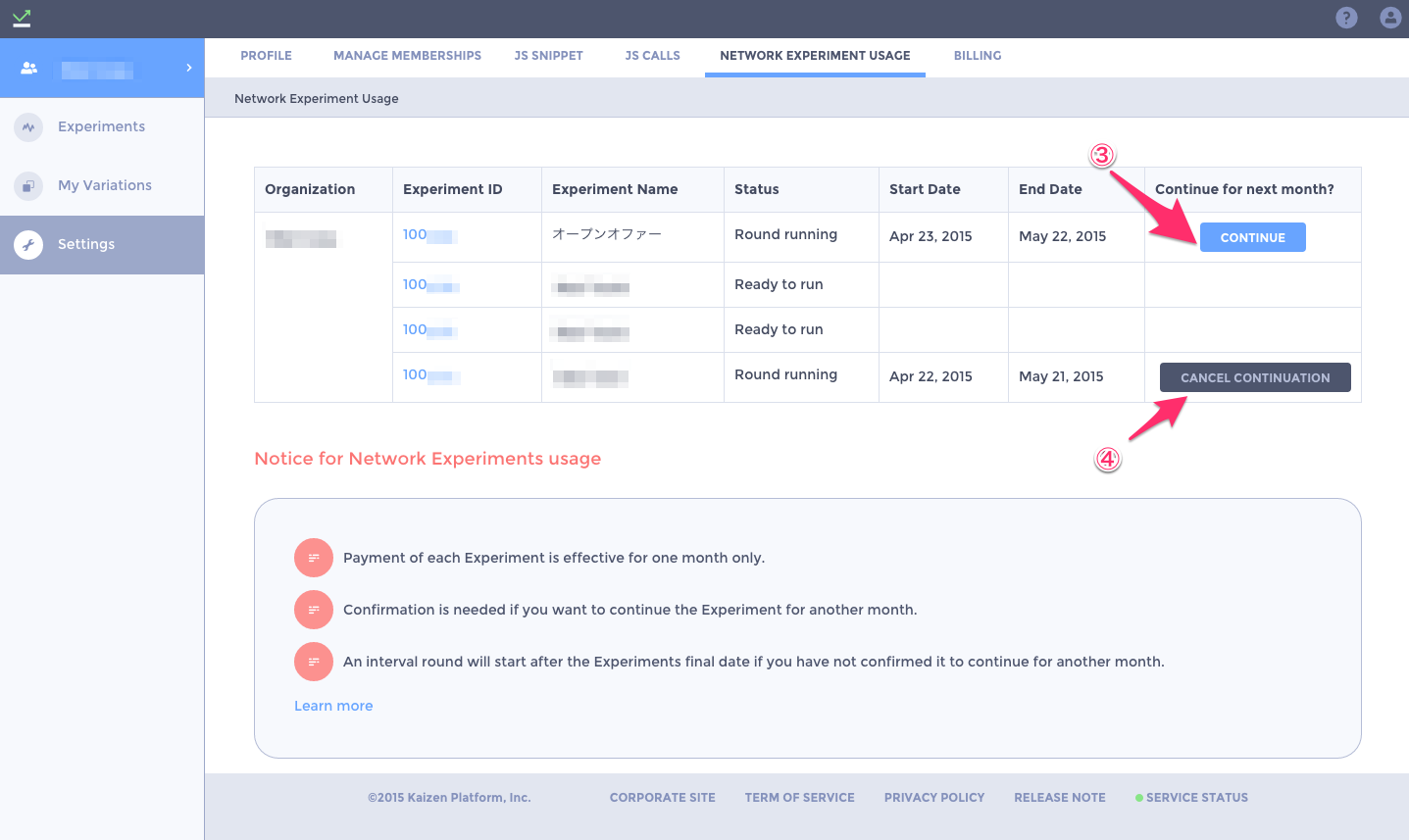 3. Select「Continue」to add another month of testing
4. Note that an Experiment can be cancelled at any time. Even after it has already been set to continue.
Only Owners and Administrators of an organisation can decide about continuing or cancelling an Experiment.
An Experiment that passes the end of its Usage period does not just stop; it enters an Interval period instead.
To stop an Experiment, use the 'Archive'-button. It is under the little arrow on the right side of the Edit Experiment-button.