About this page
This page is about the basic information of an Experiment.
Basic information of an Experiment
To set the basics for an Experiment, you click the button Experiment Settings and next the tab Basic info.
Here you can:
select Experiment types
decide if you want design suggestions from our Optimizer Network or keep it Private
select target devices
add the purpose of your test
attach rules for design Variations
Experiment type

Choose your test type: Basic A/B test or Split URL test.
In a Basic A/B test you create a design Variation by editing your current design with the Kaizen Platform UI editor. In aSplit URL test, visitors are send to either your original URL or another URL with the new design Variation.
Network or Private Experiment

If you run a Network Experiment, your Experiement will be on the Kaizen Platform Marketplace. This invites Optimizers registered on our Kaizen Platform Optimizer Network to send you alternative design proposals. This helps you improve your conversions.
Running a Private Experiment means that your Experiment details are not shared with the Optimizer Network. If you want to use Kaizen Platform features by yourself or create design Variations with your team, this is what you select.
Device target of your website

Select Mobile only if the test runs on a page dedicated only to mobile users. By doing this, the Kaizen Platform UI editor will open your page directly in mobile view. If your test page is not Mobile only, select Desktop and mobile (Include responsive design).
Experiment details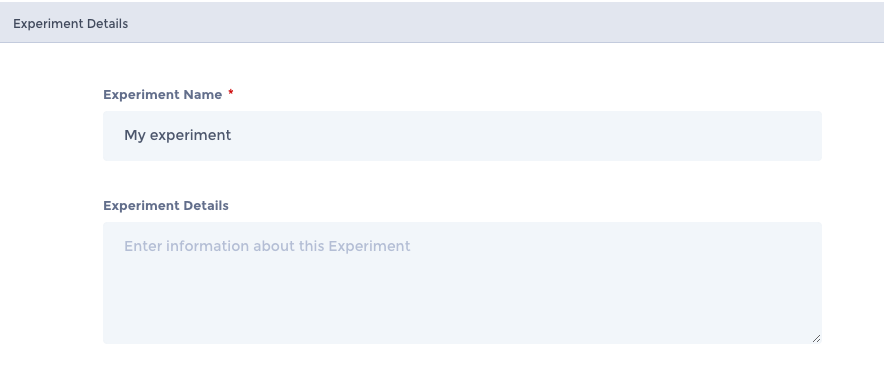 The Experiment name could also include a brief goal of your test. Experiment details should explain the purpose of the page you are experimenting on, show what you are testing and inform about the target device. This is where you share the goal of the Experiment with the Optimizers.
Materials
Upload here details and images that help to create the design Variations you are looking for. Include for example your design guidelines.