About this page
This page is about creating an Experiment; starting your A/B test.
Steps to create an Experiment

To create or add an Experiment, click + Create Experiment on the right side of the page.
The window Create new Experiment pops up.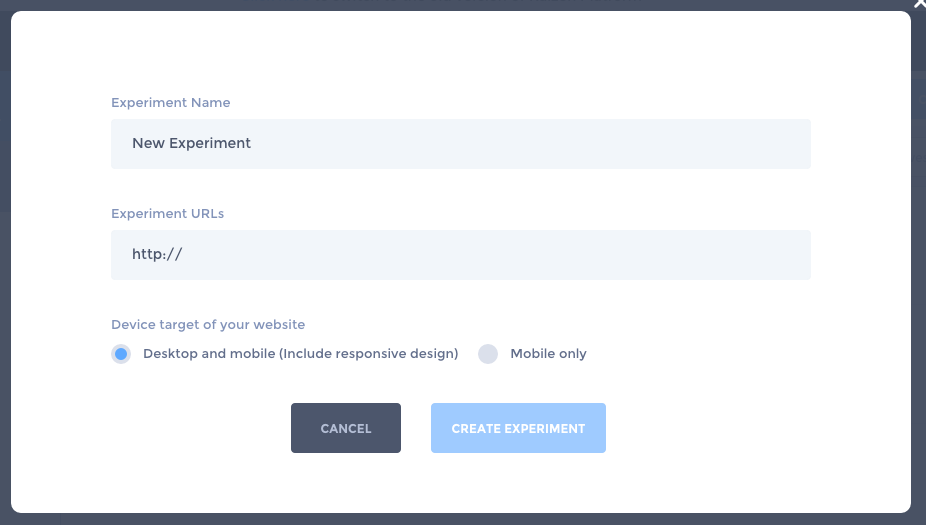 Experiment Name. It is a good idea to include briefly what this Experiment is about, which improvement you are testing.
Experiment URLs. Here you input the URL of the page you run the Experiment on.

If there are several pages, for example when you want to include sub-Goals, you can add these URLs in Experiment Settings.

Device target of your website If your Experiment targets Mobile only you should select this. Otherwise, keepDesktop and mobile (Include responsive design) ticked.
When you are finished, click Create Experiment.